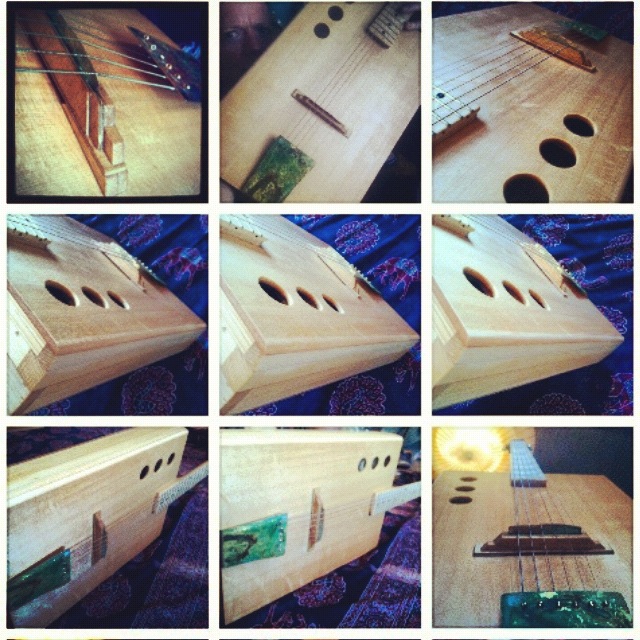 Blue Rooster guitars are hand made with the best parts suited for the instrument.
Unless otherwise specified, solid spruce is used for the top. The sides and backs are made from fir or poplar. The finish is natural oil. Tailpieces and jack plates are made from hand hammered brass and hand applied patena.
Every Blue Rooster is a one of a kind work of art as well as one of the best sounding electro-acoustic guitars being made today.
Instruments that are currently available are listed below. Additional details and photos can be emailed on request. Please contact markrobertnilsen@gmail.com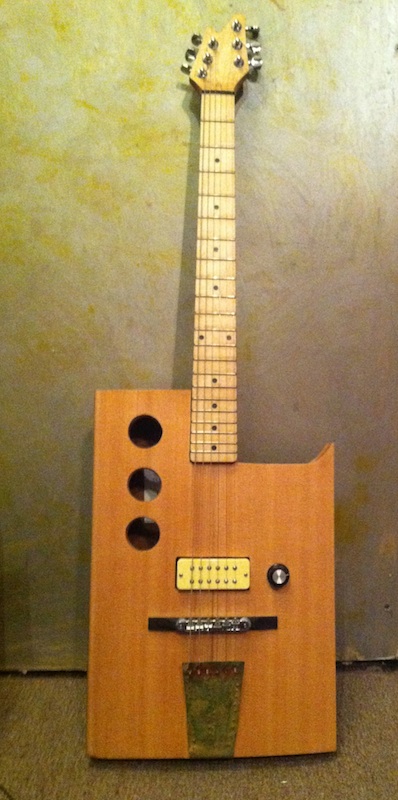 This is the Barn Burner. Full access cutaway and P180 pickup (the P180 is a humbucking P90). Sperzel style locking tuners. Tune-o-matic style bridge. Extra deep body. This guitar is a howling, growling, dynamic instrument that will burn through any set with a couple matches to spare!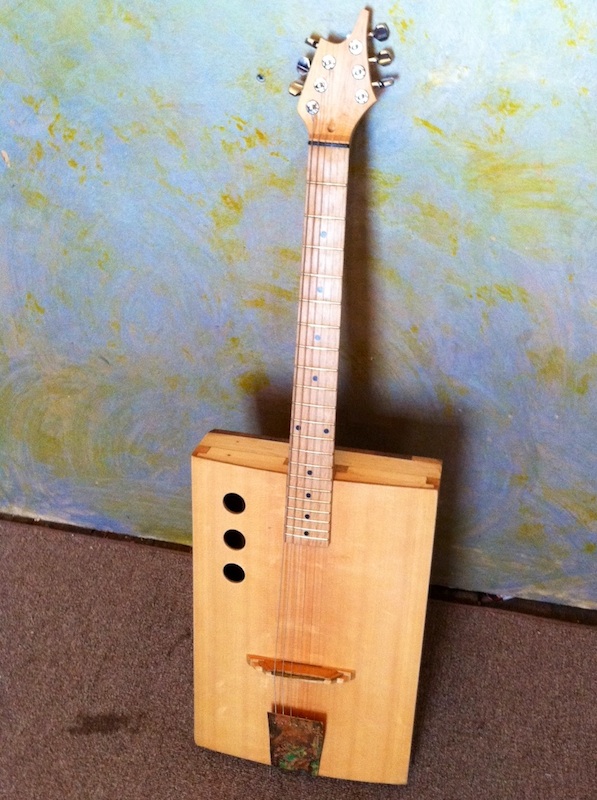 This is a fully acoustic Blue Rooster. With an arched solid spruce top that needs to be played to be believed! Very comfortable and a really thumpy low end. Great for knocking out the blues! The neck is fitted with Sperzel style tuners.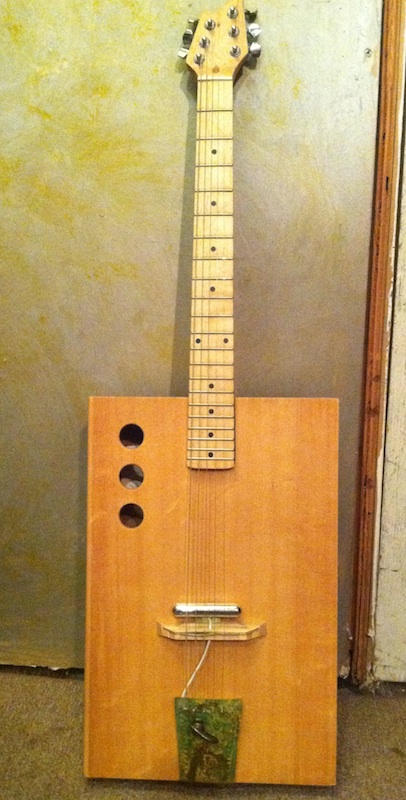 This guitar started out as an acoustic but everyone loves to plug in so ... add a lipstick pickup and now she really rocks! The pickup is mounted on the bridge and the volume control is on the tail piece. The spruce top was not routed at all for this mod so the acoustic properties of the instrument are totally intact. The guitar is fitted with Sperzel style locking tuners and all the other great features of a Blue Rooster acoustic.

This guitar is part of the Blue Rooster Resurrection series where old instruments or inferior guitars are parted out and rebuilt into great guitars. This neck is from a Crate guitar, fitted with a new graphtec nut, a P180 pickup and Tune-o-matic style bridge. The body is a little smaller than other Blue Rooster cutaway guitars for a slimmer feel that does not overly compromise the acoustic capabilities of the instrument. This guitar has a very fast feel.

Another Blue Rooster Resurrection: The neck is from an Epiphone LP Special guitar with headstock modifications that improve balance and tone. The body is mid sized and is perfect for amplifying yet still surprising loud for playing acoustically in a small setting. Hardware includes a P180 pickup and a Tune-o-matic style bridge.